| | | | | | | |
| --- | --- | --- | --- | --- | --- | --- |
| Joe Lee Computing | | | | | | |
---
Property Renovation
After finishing his degree in Civil and Architectural Engineering, Joe went on to gain his PhD researching Active and Passive Solar Energy systems for buildings, whilst developing computer software models calculating complex heat flows through building structures to enable architects to integrate new and old technologies to maximise the solar energy gains available. This work was sponsored by the European Union who subsequently awarded him a 4 year contract to continue collaborating with the other Universities in Europe after he completed his PhD.
Joe laid his first brick when aged just 3 years old. Since then he's spent time renovating properties in England, Scotland, France and Canada. Stuffing the walls of timber framed houses in Canada with 800mm thick fibre glass insulation when it is 30oC outside really isn't much fun though!
Apart from restoring his own house in France, Joe also has an number of other restoration projects in hand, requiring everything from installing new eco-friendly sewerage systems to completely rebuilding walls, roofs, and everything else inside.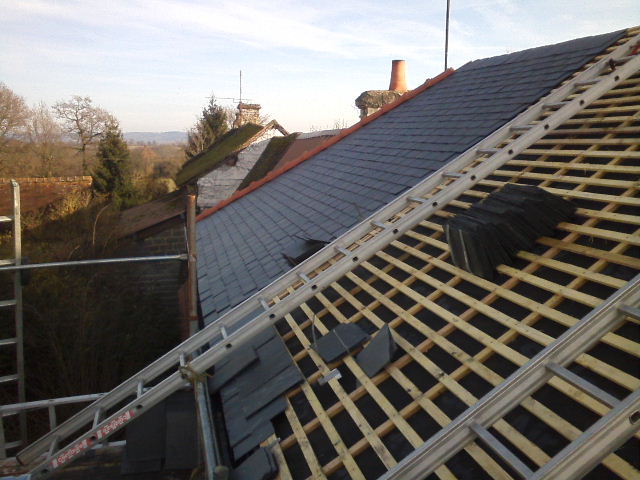 As part of this work, Joe regularly employs local teenagers who are all too willing to earn some money, whilst taking full advantage of the professional training Joe gives them. They are also more than happy to learn to use the JCB diggers, tractors and trailers available to them.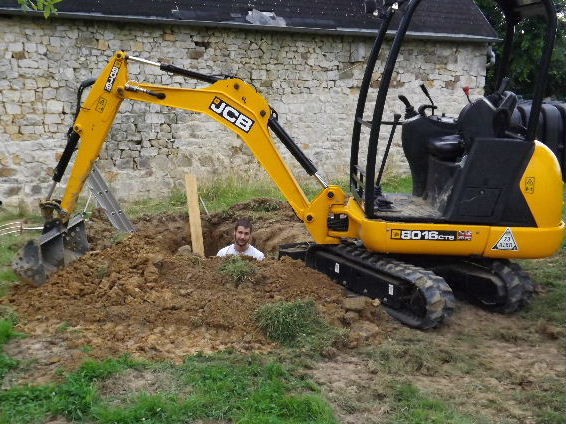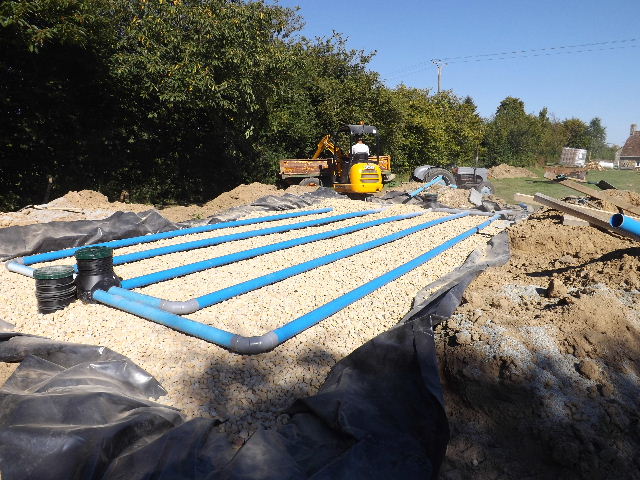 We like to start them young!