| | | | | | | |
| --- | --- | --- | --- | --- | --- | --- |
| Joe Lee Computing | | | | | | |
---
Automotive Electronics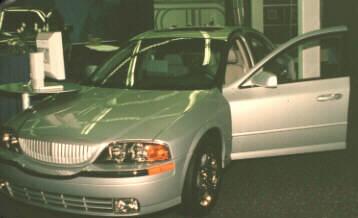 Yes, Joe Lee's software is inside!
Contracted by one of the World's leading consultancy, Joe was one of a team of two who brought the first working Bluetooth product to market. We developed the software and carefully squeezed it into just 4K of existing hardware to enable the World's first demonstration of a working hands-free phone, linked to the Travelnote voice recorder - a product installed in almost all top-end vehicles in the USA.
At the time, there were just two Bluetooth-enabled mobile phones in the World - not two different models - just two physical units! All our testing had to be done during the night because a phone was only made available to us between 10pm and 7am!
A key feature which Joe offered was the ability to work 24/7 remotely in whatever time-zone was required. This enabled the team to discover problems in the USA during the day and email them to him, then find an updated working solution in their in-box the following morning.
With a product potential of 45 million units per year, this project was unveiled at the Detroit Motor Show in January 2000.
As everyone now knows, Bluetooth is now a worldwide essential which is embedded in billions of phones and pretty much all other electronic devices. You may well be using it to read this!